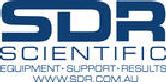 An annual $500 award for the best original paper published by an AuPS member during the course of their PhD studies.
Eligibility Criteria:
You must be a current financial AuPS member.
The paper must be based on work carried out during your PhD and accepted for publication within one year of the award of your PhD.
The paper must have been published (either on paper or online) between 30th September 2017 and 1st October 2018.
The award must be used to present work at a conference. Winners will be reimbursed after providing a copy of an invoice of conference expenses.
Applications should include the following:
A pdf of the publication,
a statement of date of award of your PhD,
a short statement on the paper's impact, and
an explanation of your contribution (to multi-author papers only)
Email applications to:

National Secretary
Dr Deanne Hryciw
Griffith University
School of Natural Sciences
Nathan
Queensland 4111
Australia
+61 7 3735 3601
Secretary@aups.org.au

The closing date for applications is 27th October 2018.
Assessment criteria
Papers will be ranked by a committee of AuPS Council members according to the following criteria:
Impact on the field
Applicant's contribution to the publication, endorsed by the supervisor and/or senior author of the paper
Innovation and originality
Technical difficulty
Scientific rigour
Clarity of organization and writing style
The prize will only be awarded once to a given individual
Winners will be announced at the following AuPS Meeting and in the December AuPS newsletter.
Past winners can be viewed in the Archive