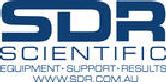 An annual $500 award for the best original paper published by an AuPS member during their first 4 postdoctoral years.
Conditions for entry:
You must be a current financial AuPS member.
The paper must be based on work carried out and published during your first 4 postdoctoral years.
The paper must have been published (either on paper or online) between 30th September 2017 and 1st October 2018.
The award should be used to present work at a conference. Winners will be reimbursed after providing a copy of an invoice of conference expenses.
Applications should include the following:
A pdf of the publication,
A statement of date of award of your PhD,
A short statement on the paper's impact, and
An explanation of your contribution (to multi-author papers only)
Email applications to:

National Secretary
Dr Deanne Hryciw
Griffith University
School of Natural Sciences
Nathan
Queensland 4111
Australia
+61 7 3735 3601
Secretary@aups.org.au

The closing date for applications is 27th October 2018.
Assessment criteria
Papers will be ranked by a committee of AuPS Council members according to the following criteria:
Impact on the field
Applicant's contribution to the publication, endorsed by the supervisor and/or senior author of the paper
Innovation and originality
Technical difficulty
Scientific rigour
Clarity of organization and writing style
The prize will only be awarded once to a given individual
Winners will be announced during the conference dinner of the following AuPS meeting and in the December AuPS newsletter.
Past winners can be viewed in the Archive