AuPS is the professional association for Australian physiologists which was founded in 1960.

Physiology is a key life science essential to our understanding of how humans and animals function.

With the increasing specialisation of biomedical research, physiology provides an essential framework within which new knowledge of cells and molecules can be applied to improving human health.

Key Objectives of AuPS are:

To promote the advancement of the science of Physiology
The encouragement of all aspects of research and teaching in this discipline
The general dissemination of knowledge of this and related disciplines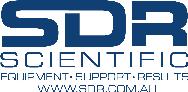 8-11 December 2013, Deakin University, Waterfront Campus, Geelong, Australia. Contact: stuart.warmington@deakin.edu.au Head of local organising committee.
24-27 November 2013, Melbourne, Australia.
Further details: Gary Bryant gary.bryant@rmit.edu.au
Entries and nominations are now open for the 2013 Australian Museum Eureka Prizes, Australia's premier national science awards program.
Presented annually by the Australian Museum, the Australian Museum Eureka Prizes reward excellence in the fields of research & innovation, leadership & commercialisation, school science and science journalism & communication. 17 prizes on offer.

Closing Date: 3 May 2013, 7pm AEST.

A lecture by Prof. Denis Noble, describing a major change occurring in the field of evolutionary biology. It is a change that could enable physiology to become relevant once again to the big question of 'the origin of species'.

Referrences:
Mattick, J. S. (2012). Rocking the foundations of molecular genetics. Proc. National Academy of Sciences 109: 16400-16401.
Nelson, V. R., J. D. Heaney, et al. (2012). Transgenerational epigenetic effects of Apobec1 deficiency on testicular germ cell tumor susceptibility and embryonic viability. Proc. National Academy of Sciences 109: E2766-E2773.

May 17-22, 2013. Pennsylvania Convention Center, Philadelphia, Pennsylvania, USA.
Abstract submission deadline: closed
An Advance Program with registration instructions will be available in January 2013 at conference.thoracic.org For more information, please contact the ATS International Conference Department at (212) 315-8652 or conference@thoracic.org.
June 22 - June 25, 2013. School of Medicine, Stanford University, USA.
Abstract deadline: April 17, 2013
Early registration starts on January 9, 2013
For more information contact mbhd-2013@stanford.edu
The 37th Congress of the International Union of Physiological Sciences will be held at the International Convention Centre (ICC), Birmingham, UK, 21-26 July, 2013.