AuPS is the professional association for Australian physiologists which was founded in 1960.

Physiology is a key life science essential to our understanding of how humans and animals function.

With the increasing specialisation of biomedical research, physiology provides an essential framework within which new knowledge of cells and molecules can be applied to improving human health.

Key Objectives of AuPS are:

To promote the advancement of the science of Physiology
The encouragement of all aspects of research and teaching in this discipline
The general dissemination of knowledge of this and related disciplines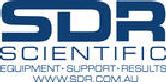 8-11 December 2013, Deakin University, Waterfront Campus, Geelong, Australia. Contact: stuart.warmington@deakin.edu.au Head of local organising committee.
Early bird registration closed. Registration still opened with late fee.
Registration: is through the AuPS secure Website.
The flipped Classroom in Physiology Education. Sunday 8th December 2013, Deakin University Waterfront campus, Geelong, Australia.

Murray Jensen from the University of Minnesota will be giving the presentation on POGIL. Murray gave a keynote presentation at the IUPS Education workshop in Bristol in July this year and has some wonderful examples of POGIL activities in physiology.

The POGIL presentation will lay the groundwork for the following presentations on the "Flipped Classroom" in which the invited speakers will illustrate how they have been using the "Flipped Classroom" in their own teaching and will provide a forum for a dialogue about how the "flipped Classroom" can be used in physiology education. Time will be allocated in the second part of the workshop for participants to engage in trialling videos of their own and constructing worksheets (including POGIL) as a first step towards adopting this pedagogy.
Contact Yvonne.hodgson@monash.edu for details.

STA and Cognitive Sciences Cluster. An update from the STA Board regarding the ongoing efforts of the Research Alliance and the efforts to work with the new Ministers responsible for the Science portfolio.
Pre-and post-graduate students who are looking for mentor and host laboratory for oversea training are encouraged to email an application (free of charge) to the FAOPS newsletter ( ssemnan@modares.ac.ir)
The applications will reach a vast number of laboratories and institutes in different countries (not exclusively in the FAOPS countries).
The Physiological Society Joint Themed Meeting in Epithelia & Membrane Transport and Vascular & Smooth Muscle Physiology. The Convention Centre Dublin, North Wall Quay, Spencer Dock, Dublin 1, Ireland. 11-13 december, 2013. Organisers: Brian J P Harvey (Royal College of Surgeons in Ireland) and Noel McHale (Dundalk Institute of Technology, Ireland).
Registration and Abstract Submission now open. For further imformation contact events@physoc.org.
12-13 December 2013, Shine Dome, Australian Academy of Science, Canberra, ACT.
Closing the Loop - CUBEnet and the future of biomedical education. The Collaborative Biomedical Education Network (CUBEnet) is holding its third National Forum to present and discuss the achievements of the network since its launch in Dec 2011 and to consider future activities.
Enquiries: ia@science.org.au
Registration: www.cubenet.org.au/news-and-events/events
Dowload program and registration
A lecture by Prof. Denis Noble, describing a major change occurring in the field of evolutionary biology. It is a change that could enable physiology to become relevant once again to the big question of 'the origin of species'.

Referrences:
Mattick, J. S. (2012). Rocking the foundations of molecular genetics. Proc. National Academy of Sciences 109: 16400-16401.
Nelson, V. R., J. D. Heaney, et al. (2012). Transgenerational epigenetic effects of Apobec1 deficiency on testicular germ cell tumor susceptibility and embryonic viability. Proc. National Academy of Sciences 109: E2766-E2773.